Bridal Showcase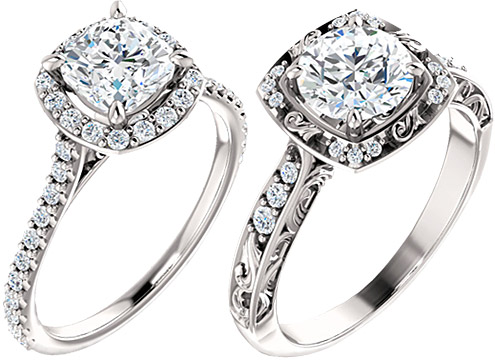 GelinAbaci Tension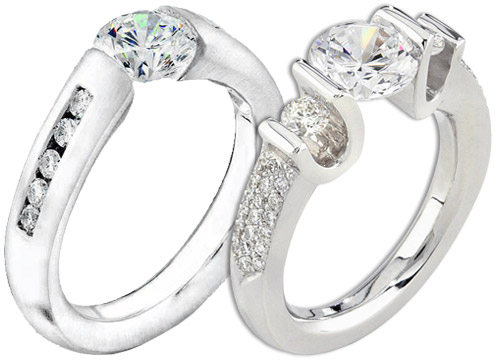 Emma Collection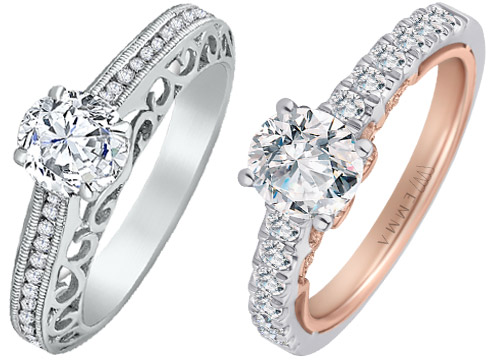 Exquisite Diamond Engagement Rings for the Bride-to-Be
Find the perfect setting and brilliant diamond to make your Engagement Ring just for you!
You've decided to spend your lives together, so now is the time to select the perfect Engagement Ring to show your love and commitment to the world. We're pleased to offer an outstanding selection of affordable choices for you.
Your Engagement Ring represents your present and future commitment. We are delighted to feature several fine brands, including our own Bridal Showcase, the GelinAbaci® Tension Collection and our newest collection from Emma. We also offer a great selection of wedding bands from Lashbrook and Benchmark.
While you contemplate your perfect ring setting, we will help you select the ideal diamond or colored stone to accompany your selection. Your final selection will be be custom made just for you.
Most of our larger diamonds carry a GIA or EGL Diamond Grading Report. You'll be assured of a quality stone for a memorable occasion! And if you need something truly
custom
, we can do that too! All of our engagement rings are expertly crafted in white, yellow or rose gold, or platinum, with one of our center stones, or one that you inherited.
Guys, remember this… You didn't settle on the girl…don't settle on the ring!
Our prices are always competitive. Check with us last when making your Engagement Ring purchase. Free 12-month financing is always available.
Visit us today to select a stunning Engagement Ring made just for you and find "Quality Within Your Reach."